One thing's for sure in these uncertain times — we could all use some more laughs. Whatever your woes may be, nobody's life is perfect, as the holiday season is often quick to highlight.
However, privileged as we likely are in the grand scheme of things, a bit of perspective never hurts. Sometimes we forget that others —even children— have it significantly worse. Imagine being an orphan from childhood and having your tragedy compounded by the challenges of physical disability. Now those are some shoes you don't want to be in, and yet I'm here today with a plea for you to walk…
…That is, to walk to Café Steven in Shunyi Dec 24 (that's Christmas Eve) to be part of the second annual edition of a most noble, fun event: Comedy for Charity run by Comedy Club China and their AAAAA comedians.
All you need to do is get your ticket to the event for free with any donation amount, which can be paid at the door upon arrival. What's more, they will also provide a toy collection box, so you can drop in a little something extra for the kiddies. If you can't arrive before 6.30pm for the set dinner menu, they'll still have snacks to munch on throughout the night. What else could you want while doing some good?
Don't take it from me, though. I've got organizer Donnie Fan here to tell you all the deets about your good deed of the month.
Howdy, Donnie. Sell us on Comedy for Charity, won't you?
For the second straight year, we at Comedy Club China have partnered with Our Learning House, a small community school and rehabilitation center in Chaoyang aiming to bring quality education to physically disabled orphans. Their motto: All children deserve the opportunity to receive quality education. Volunteers create awareness, raise funds and visit those lovely children; devoted teachers and kind donations are also welcome. As you can see, there are plenty of ways to help — Comedy for Charity is our small big contribution. By doing what we love most, we make you laugh and help those kids have a safe and caring learning environment.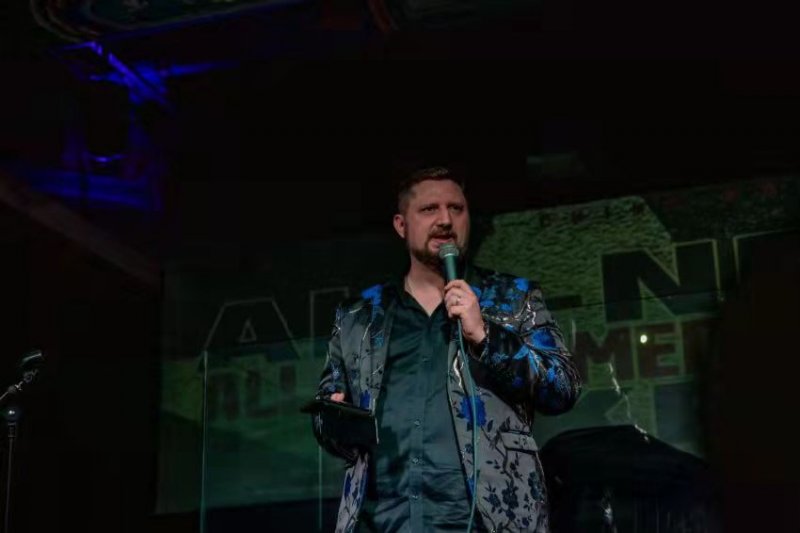 Sell us you did! Indeed, not all heroes wear capes. Who's in this commendable team of giggle triggers?
In pure Beijing fashion, Comedy for Charity is proudly brought to you by a perfect blend of locals and foreigners. We are Long Hu (England), also known by his monicker Comedian in Heels, Kei Gambit (England), Louis Dowling (England), Lander Tee (China), George Du (China), Karl Rappa (US), Justin N (England) and myself, Donnie Fan, a Chinese-American transplant from NYC.
How would you introduce Comedy Club China to newbies and where can we find you?
For over a decade, Comedy Club China has served as a platform in Beijing for expats and locals alike to have fun on the cheap and just cool down and relax. In the words of a friend, "I go for comedy whenever I feel like I need a mental day off." That's really what all entertainment is about, we just happen to be funnier at it, or at least try to be! Follow us at our official WeChat account (gh_00a556c02ebf), where you can stay up to date on all our upcoming shows and open mics! On Tuesdays you'll find us working on new material at Paddy's, and then every Wednesday at Aurora at 8.30pm!
Comedy for Charity will take place on Friday, Dec 24 from 7.30pm at Café Steven in Shunyi (Capital Airport首都机场L1-05 Wenyu Square, Huayuan 4th Street, Shunyi District (顺义区花园四街温榆广场底墒L1-05). All tickets to the event are free with any donation amount. Scan the QR code in the poster to RSVP.
READ: Events to Ring in the Merriest Time of Year
Images courtesy of Comedy Club China