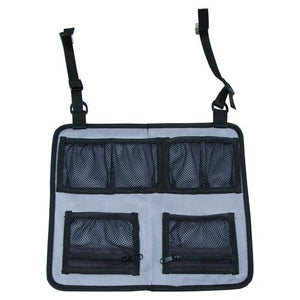 Lockdown Universal Vault Door Organizer, Medium
Regular price $23.99 $23.99 Sale
The Lockdown Universal Vault Door Organizer is developed utilizing some of the most extremely strong and dependable substances in existence, these Gun Safe Accessories from Lockdown can provide something that will give numerous years of consistency. For a very long time, Lockdown has been making high-end goods, and the Lockdown Universal Vault Door Organizer is proof of their persistence for ensuring that you have the products you will need to succeed in almost any circumstance.
Features:
Pockets are all 600D polyester with elastic bands for a secure hold to pistols or other items.
Includes hardware for mounting to carpeted vault door or metal cabinet door.
Medium holds up to two handguns of any size, from subcompact to large revolvers.
Medium has extra pockets for two pistol magazines, plus two AR-15 magazines.
Liquid error (sections/product-template line 203): Could not find asset snippets/spreadr-reviews.liquid